Science | Photos | Music | Book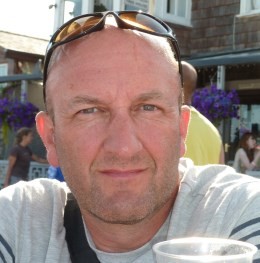 This is the science wing of the various websites run by David Bradley: science news and views and the occasional, hopefully amusing, science video. Over on Sciencetext Tech Talk, it is, as you might guess, technology news and opinion, while in the Songs, Snaps, Science studio, you can browse the photographic galleries or kick back to listen to original and cover songs.
David Bradley has worked in science communication for almost a quarter of a century. He trained in chemistry and got an early grounding in the workings of the world of scientific journals as a technical editor for the Royal Society of Chemistry. He has contributed as a freelance to many publications, papers, magazines, newsletters and websites, including New Scientist, Science, Nature, Popular Science, American Scientist, MIT Technology Review, The Guardian, The Daily Telegraph and many others. He was instrumental in the development of content for numerous popular science and related websites in the early days of the web. You can find out more and contact him through his bio page here.
Deceived Wisdom is the latest book from science journalist David Bradley published by E&T Books and available from all good outlets, including Amazon and Waterstone's, there's an audio edition from Audible narrated brilliantly by actor and comedian Kris Dyer and for immediate download for your Kindle, Nook, other e-reader, mobile or desktop device, from Sciencebase.com.