The original Movember hipsters?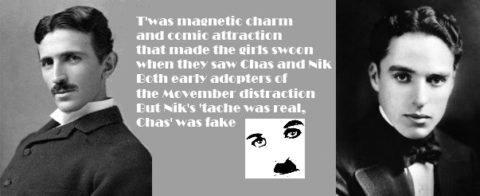 Pictured: Croatian electromagnetic pioneer Nikola Tesla and British-born Hollywood great Charlie Chaplin.
If you learned something from Sciencebase, enjoyed a song, snap, or the science, please consider leaving a tip to cover costs. The site no longer runs Google ads or similar systems, so your visit is untainted.