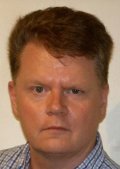 "David is probably the best science writer with whom I've had the pleasure to work. He is truly plug-and-play, in that you don't really need to edit his work when he submits it. More importantly, however, is that when you find a story that you think fits with David's style, you get back a story that has not only factual integrity but also social relevance. David has a knack for finding the people in his stories, people who often get lost in the science." Top qualities: Great Results, High Integrity, Creative — Randall C Willis first hired David Bradley as a Writer/Editor in 2001 to work on various publications of the American Chemical Society.
"David is a highly intelligent and prolific blogger on the complex issues of contemporary science. David shows his skill and professionalism as a writer by seamlessly blending his opinions with those of others without any trace of ego or bias. I highly appreciate the way that David maintains the context and integrity of the views expressed, yet still makes the observations read in a highly engaging manner in his blog. — Hamish Taylor, Consultant, Shinergise Partners Ltd.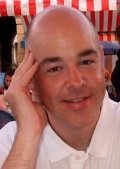 "Top quality science articles, always delivered on time and with no fuss. Great communicator and excellent value. Highly recommended." Top qualities: Great Results, Good Value, On Time — Paul Meehan hired David Bradley as a Writer/Editor 2002-2010 for the UK science portal known as PSIgate, which re-emerged as Intute. You can take a look at the archived physical sciences news material David produced for PSIGate/Intute over a ten-year period now available on his ScienceSpot website.
"David is professional, open to discussion, and inventive. Three traits that make for a great blogger. I've enjoyed our exchanges so far on his blogs, my own, and on others where we seem to frequently bump into each other." — Tara Kelly, Founding Partner, PassPack.com
"I greatly enjoy his input & advice on science related issues. I have always been impressed with the breadth and depth of his science writing. I would heartily recommend him to anyone looking for knowledgable science writer." — Stephan Logan, VP, Indigo Instruments.
"I hired David to write an article for Articulate Marketing. He responded very well to the brief and delivered on time – what more could I ask for! Excellent." Top qualities: Great Results, Expert, On Time — Matthew Stibbe hired David Bradley as a Writer/Editor.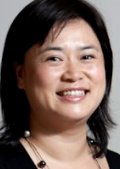 "David has the rare talent of being able to make complex scientific topics, such as chemistry, fun, easy to understand, and relevant to everyday life. He is also knowledgeable on many subjects, very personable, and extremely helpful." — Hsien-Hsien Lei, PhD, Co-Founder, The DNA Network.
You can see some of the awards, mentions, reviews and other achievements I've earned in more than 20 years in science communication here. The CV (resume) for David Bradley Science Writer is available here.