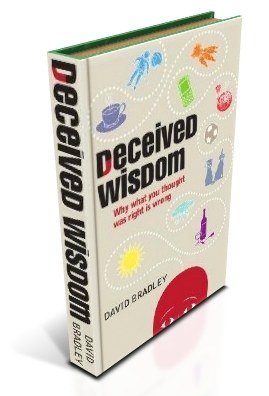 Email
feedback[at]sciencebase[dot]com
 Please email me first if you need to call me
CAMBRIDGE, UK – I've worked in science communication since 1989. Having set out as a chemist, I quickly realised I was better at the writing part than the rolling up the labcoat sleeves and mucking about with test-tubes. I spent a few months working and travelling in the USA and on my return I got a job in Cambridge with the Royal Society of Chemistry as a technical editor quickly learning how to beat other people's words into shape.
I did a lot of freelance writing for New Scientist and other publications and built up a portfolio that led me to going freelance full-time a short time later. You can see a list of the magazines, papers and sites I've written for below. I've written news, views and features, reported from conferences, interviewed many leading scientists and helped establish various early science news websites.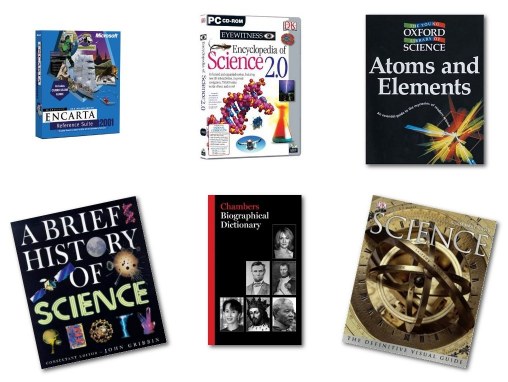 Meanwhile, I wrote a book recently – Deceived Wisdom – and have also written and recorded a few acrostic acoustic and eclectic electric rock songs.
Awards
Winner – 1992 Daily Telegraph Science Writer of the Year
Runner-up – 1995 Chemical Industries Association (CIA) Awards
Commendation – 1997 UK Medical Journalism Awards
Shortlisted – 2001 Pirelli science multimedia awards
Finalist – 2008 weblogawards
Finalist – 2008 – Twitter Shorty Awards
Runner-up – 2010 Research Blogging awards
Journalism (A-M):

Alchemist, ChemWeb.com
American Scientist
Analysis Europa, Royal Society of Chemistry
Analytical Chemistry, American Chemical Society
BioMedCentral
BioMedNet
BioTechniques
Caltech – Loh Down on Science
Cambridge Adhoc City
Cambridge Evening News
Channel 4 TV Books
Chemical Society Reviews, RSC
Chemical Structures Association
Chemical Technology Europe
Cheminfo, Indiana Uni
Chemistry & Industry, Society of Chemical Industry
Chemistry in Australia
Chemistry in Britain, RSC
Chemistry in New Zealand
Chemistry Review, York University
Chemistry Matters in Pharma
Chemistry Views
Chemistry World
Chemnews, Camsoft
Complexus
CWMT, Chemconnect
Daily Telegraph
Diabetes World
Discovery Channel
Drug Discovery Today
(The) Economist
Education in Chemistry, RSC
Enigma
Environmental Science & Technology, ACS
(The) European
European Chemical News
European Chemist
Euroscientist
Featurewell
FirstScience
Focus
Gas Jar
GESource
Guardian
Hazards International
HMSBeagle, BMN.com
Home Healthcare Magazine
Liverpool Echo

Technical Editing:

Chemical Communications
Chemical Society Reviews
ECHET
ECTOC
Faraday Transactions
Natural Product Reports
Perkin Transactions

Radio Appearances:

BBC Radio 5 Live
BBC Radio Cambridge
Geordie Boffin Podcast
Greater London Radio

Radio Research:

Website Design:

Actua International Ltd
Arthur Cutter Campaign
CDTS UK Hydroseeding Co
Chemindustry.com (editor)
Cottenham Primary PTA
Cottenham Swimming Pool
DND Stationery
ECTOC Internet Confs (editor)
FACT Ltd
Fen Edge Cinema Club
Fen Dial-a-Ride
Imaging Storm

Journalism (N-X):

Modern Drug Discovery, ACS
Molecule of the Month, Bristol University
Molecular Medicine Today
NASA
New Elements, RSC
New Scientist
Nextwave, AAAS
Performance Chemicals
Pharmaceutical Science & Technology Today
Pharma Frontier
American Physical Society
PhysicsDirect
Planet Science
Popular Science
Practical Parenting
Pulse-Project.org
RAFT
Royal Society
Scenta
ScienceCareers.org
ScienceNOW
Science Online, Actis
Science Reporter, ABSW
Science Writers, NASW
Scientific Alliance
Scientific Computing World
(The) Scotsman
ScienceDirect
scienceinschool.org
She magazine
SpectroscopyNOW
Spinneret Chemistry News
Surgery Door
Technology Ireland
Technology Review
The Scientist
THES, Times Higher Education Supplement
ThomsonReuters
Today's Chemist at Work, ACS
Tomorrow's World Mag, BBC
WebElements News
What PC?
Windows User Magazine
Wireless Europe
WritingScience.co.uk

Books edited/authored/contributed:

Bedside Book of Chemistry (Quid, 2011) with Robert Slinn and Joel Levy
Adam Hart-Davis' Science (Dorling)
Chambers Biographical Dictionary (chemistry)
Hutchinson Science
Dictionary
Hutchinson Gallup 94
Ivy Press – A Brief History of Science
Modern-World Encyclopedia
Oxford University Press

Copywriting:

AlphaGalileo
Argonne National Laboratory
BP Review
Chemical Industries Association
CLRC
Dorling Kindersley
EPSRC Newsline
EPSRC Spotlight
EPSRC Website and literature
Eurekalert
European Science Foundation
IMP Science
Inderscience Journals
Institute of Physics
International Union of Crystallography
Johnson & Johnson Review
Leicester University
KDM Communications
King's College London
Learning Multimedia
Microsoft Encarta
Natural Environment Research Council (NERC, UK)
PNAS
Science Museum, London
Royal Society of Chemistry Public Relations
Memberships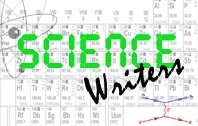 Association of British Science Writers
US National Association of Science Writers
Royal Society of Chemistry (CChem MRSC)
[si-contact-form form='1′]